Oem Non Standard Cnc Machining Parts Fabrication And Welding Service Avaliable
Seller

Xiamen Openex Mechanical Technology Limited

Min. Order

5 Ton/Tons Welding Service

FOB Price

US $1000-2000 /Ton
Item Details
| | |
| --- | --- |
| Port: | Xiamen, Shanghai |
| Supply Ability: | 100000 Ton/Tons per Month Welding Service |
| Payment Terms: | L/C,D/A,D/P,T/T,Western Union,MoneyGram |
Product Description
Service Introduction
We provide a comprehensive range of custom metal fabrication services to customers around the globe. We not only work with all the typical metals, such as carbon steel, stainless steel, aluminum and copper alloys, but also rare metals like nickel and titanium alloys.
Our metal fabrication services include cutting, press braking, Plate Rolling, Hydraulic Pressing, Section Bending, Welding and any other metal processing techniques. We regularly carry out work for the following industries, as well as others.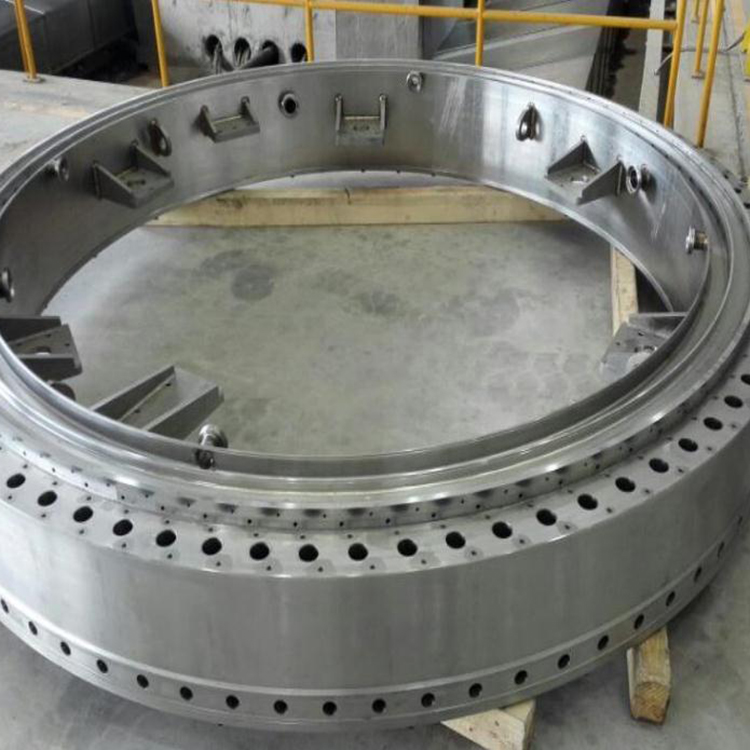 Our Equipment
The machine fleet including the above listed machine tools allows us to complete even the largest machining projects ever known on earth. For example, the VMG6 PS by Schiess is a double gantry 7-axis machining centre with bed size up to 50x8x7m to withstand max 450tons load. It can carry out milling, turning, boring, drilling and grinding on extraordinary large work piece, its turning face plate is up to 6000mm. The machine tool is also equipped with a Kuka robot to rapidly replace cutter heads. To ensure of ideal precision all the time, we set and use the machine tools in a windowless room equipped with air conditioners to have a clean, constant temperature and humidity environment.
We have a Leica AT901-LR laser tracker to examine the machine tools working in good order all the time. This laser tracker can measure any large object within a sphere area of 80m in semi-diameter, the measurement accuracy is up to a micron. One of our Zeiss measuring machines can work on component up to 7000x4000x3000mm with an accuracy of up to 0.43μm.
To meet various kind of machining tasks which may not be so large, we have prepared smaller sized machine tools.
Study Case
Whatever your metalwork requirements, no task is too large, small, simple or complex for Openex. We pride ourselves on being one of the most professional and reliable suppliers, not just through price, but also creative capability to meet customer's increasing diversified and specified demands in metalworking.
Company Information
is one of very few companies that can provide comprehensive metalworking services to customers worldwide. Our services typically include machining, metal fabrication and casting for metal parts,components, and complete assemblies especially for large and medium size with high precision. We have a vast range of world-class machine tools and advanced inspecting tools, and they have been successfully providing services for more than 30 of industrial giants which have ever listed or are still in the world top 500.We use our knowledge and expertise to devise and employ solutions that not only meet, but exceed our customers' expectations, and our wealth of industry experience allows us to offer suggestions to help customers optimize designs and find more efficient production procedures. We understand the importance of meticulous quality management and we have already passed certificates of ISO, CE, ASME, API, LR etc.
Whatever your metalwork requirements are, no task is too large, no task is too complex for Openex. We pride ourselves on being one of the most professional and reliable suppliers, not just through price, but also creative capability to meet customer's increasing diversified and specified demands in metalworking.
Certifications
Contact Us
If you have any questions , please feel free to contact us ,you will replay you within 24 hours.
Tel : +86 18659280806 , +86 0592 5580 601
Fax: +86 0592 5331 1844
Address: Unit 2205,No.170, East Tapu Rd,Siming District ,Xiamen,China 361008
FAQ
Q: Do you have quality guarantee?
A : Yes. We have traceable quality record for the product shipped from us, and if any faulty is found, we commit to send replacement at our cost, or any other more suitable solution depends on discussion with our customer.
Q: How long is the delivery?
A: Mostly it takes one month for us to complete an order with volume under one standard ocean container or equivalent, and five weeks to get the container sail. Prototype would take more time, large volume would take longer. However, taking into considering of the shipping time cross ocean or board, we understand that delivery is critical for international purchase, and we would specially set up so-called Rapid Reaction Mechanism (RRM) to meet tight delivery, for example, under agreement with buyer, we keep in stock certain volume of small parts, fasteners which are of relatively low value, longer leading time, but are regularly used.
Q: How quick can you give me price?
A: Mostly within two days, but depends on the project you inquire. To give a meaningful quotation, we generally need to check firstly the drawings you provide to make sure it is within our manufacturing capability, if any questions we may need to clear up with you, so that we can offer our best solution.
Q:What is your MOQ?
A:We have no certain MAQ. We are happy to produce prototype as a trial, however, if the business ends in small quantity like one or two small pieces for hobby, then it is more likely a business for the metal shop as close as possible to the buyer. Sometimes the international transport would take much longer than production, and the transportation cost might be much more expensive than the value of the goods. On the other hand, large volume, and/or long term business is more likely to bring benefit for both parties, and therefore worth for both to put effort on.